Photo by Mary Kong-DeVito Washington City Paper
Would you believe that eating balut helped me in my recent Singapore trip? What's even better is that I get to go there for free! This not only covers airfare but also my accommodation in Singapore and getting to attend a concert and esport tournament in one. I must say thanks balut for this awesome experience.
I know you might be raising an eyebrow or two whether this is possible. But let me say it now that this happened.
When you've read my old article
How We Were Able to Travel to Malaysia for Free
, it was stated there that I am a fan of raffle. I love joining raffle especially one that involves travelling overseas. Not only will I be able to see the world and visit places where I've never been but I also get to do it for free. Remember, any activity that can help me save money is a GO for me.
Exactly how was I able to travel to Singapore with Balut?
This raffle was hosted by
MTV Asia
and
Riot Games
for their
Hyperplay
Event last August 4 and 5. Prior to the event proper, they have this giveaway where the grand winner and a friend will be whisk away to Singapore complete with accommodation to attend the
Hyperplay
Event at Singapore Indoor Stadium. Every week, they will be posting a challenge that interested individuals will have to do and post publicly in their Instagram page.
The challenges are the following:
Week 1: Dare a friend to do a pose in public.
Week 2: Dare a friend to try an exotic food dish that you've never tried before.
Week 3: Share your concert experience with your friends.
Week 4: Dare a friend to do something that's unique to your country.
What week did I ate balut? You guess it right, during Week 2. I honestly haven't eaten balut as I am more of a Penoy fan but this is definitely a dare I would be willing to do. I enjoyed the balut experience and it was delicious. Boo for me for not eating it before. I completed doing the four challenges in the span of four weeks and I got lucky to be chosen by
Hyperplay
as their grand winner.
So what were our big savings this time?
Hyperplay
gave me and my husband 2 round trip tickets from Cebu to Singapore. Airfare is free and we get to fly this time with Scoot. Literally savings, savings, savings!
In spite of having no airport transfer, Changi's airport is directly connected to their efficient MRT hence it is a no brainer that we take this instead of booking a Grab or a taxi. We still have around SGD5.00 from our last vacation that we use in order to go to Bugis. Our hotel is located in Bugis and it is fairly accessible and easy to locate.
Our beautiful accommodation for three days is in Mercure Bugis. This is a strategically located hotel very near Bugis Central and the MRT. This is also a 4 star hotel and a night can cost around 7,000+. Big savings again!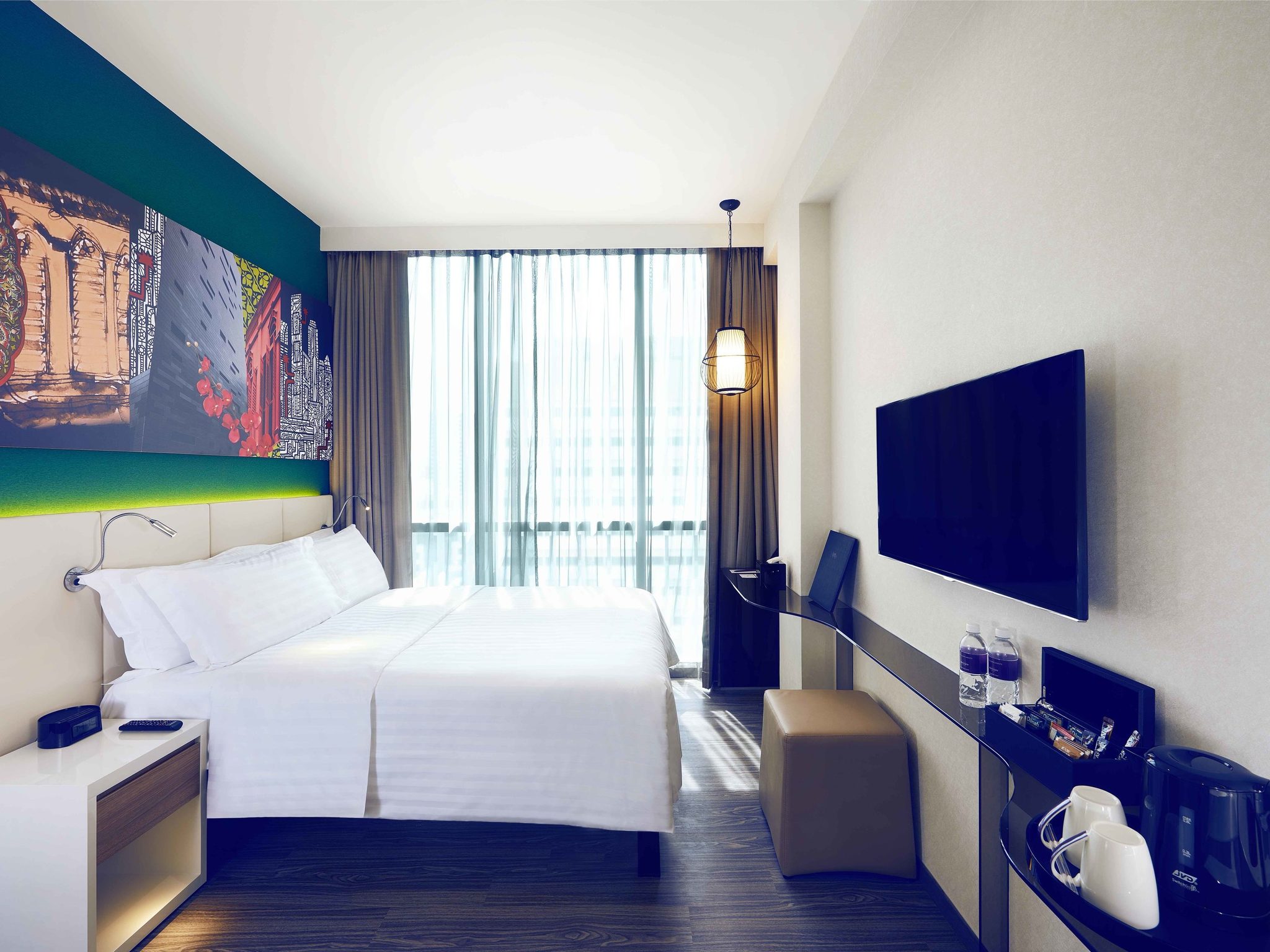 The
Hyperplay
event is free so there's no need to buy tickets in order to witness League of Legends Southeast Asia Edition. Even the concerts are free too. Here's one thing about me, my husband and I play League of Legends ever since its open beta version. I stopped for a few years as I transitioned to Dota and now I'm back in the League. I am not a really great player though. Team Philippines was also there representing the country against other SEA teams and we were glad we can cheer for them.
Another great thing with the
Hyperplay
event is the concert right after the game. Night 1 was all about Sam Willows and CL from 2ne1. Night 2's highlight was Alessia Cara and Nick Jonas. We were also given an opportunity to meet Nick Jonas and have a picture with him.
Overall, the Hyperplay event was a success. We also get free League of Legends merchandise from shirts, bags, mouse pads and even action figures. Singapore is the second country where we get to travel for free. Thanks to the generous sponsors of
Hyperplay
,
MTV Asia
, and
Riot Games
.