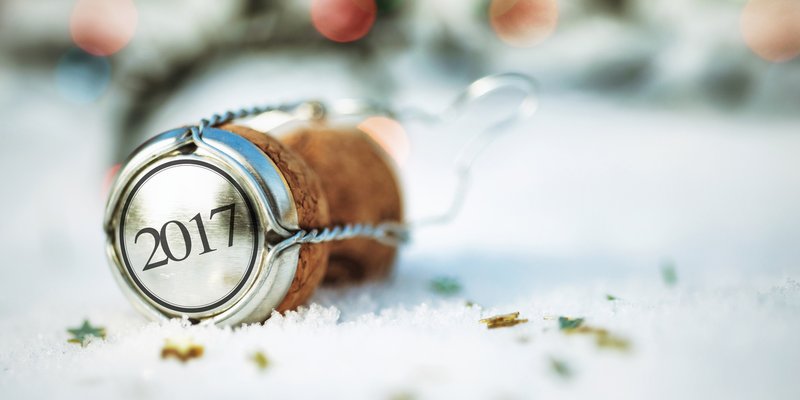 They say if you would want to further solidify your goals, write it and share it. Because of that, you will be accountable with your actions and more responsible in realizing it. With that being said, I am sharing our financial resolutions for the year.

2017 will be pretty different. Simply because I am already married. When you are, you will have totally different financial plans that you should consult with your partner. And these are not only mediocre plans but rather big ones too.

Hence, we are sharing our financial resolutions as a couple for the year.

#1. Beef up our savings.

We already discussed together to improve our savings and with that said we shall continue. In a matter of eight months that we were married we are proud to have accomplished our saving goal for the year. Hence this 2017, we have realized a new amount. Plus, we are also doing the

52 Weeks Money Challenge

together. This time it would not be 50 but rather 500. This challenge plus our savings will definitely speed up in realizing the amount we would want saved for the year.

#2. Insurance.

We are planning to get insurance for my husband this year because he has not got one yet. We are planning to couple it with investment options too in order to hit two birds with one stone.

#3. Track spending earnestly.

I have been tracking expenses before but sometimes it already became a chore that I tend to forget it already. Which is why starting this year, I will be earnestly tracking our expenses together. I have already a planner in tow and an app on my phone too in case I'm not bringing the planner with me. And I will be tracking three expenses, me and my husband and our consolidated expenses as well.

#4. Baby fund.

Hopefully we can have one this year and of course it is best to be financially prepared. With that said, we are getting a certain percentage for our savings and redirect it to our baby fund. Upon calculation we need a minimum of 200,000 for everything from monthly check-ups to even a C-section delivery. Of course this will be deducted if you are a Philhealth member or what. But still the 200,000 will be a good amount to get started.

#5. Read financial books.

This will be a personal financial resolution of mine that I hope I can influence my husband. I would love to read financial books again and hopefully finish a minimum of 5 books within the year. Of course, you should never lose sight of learning new things. Grab the opportunity to add more knowledge.

These are financial resolutions we are hoping to check off and realize this 2017. And it will be a pretty exciting one too. The good thing is, you get to have a partner who will support you with these financial endeavors. Plus, he will be with you every step of the way. So make your own financial resolutions too. Write it, share it, claim it.

P.S To those doing the

52 Week Money Challenge

, it is Week 1 already! Did you

deposit

the next amount yet?


P.P.S Want to know more

about investing

, savings,

stock market

and more,

check out my

reference

here

. You can

download free ebooks and resources

too.




P.P.P.S I am also sharing my

stock market secrets and information via these resources

.